Unfortunately, due to COVID-19 there are no upcoming dates available at this time.
It is with deep sadness that I announce the cancellation of our 2021 whale watching season. We simply do not have enough people to justify setting up the camp. As we watch COVID-19 numbers climb across the country, the cancellations continue to roll in, which I fully expected. We are in an ongoing, global pandemic, and as a business owner who treasures each and every wonderful person that works with Baja Discovery, I feel a great responsibility to help protect their health and well being, especially those who live in the remote San Ignacio Lagoon community.
I am very sorry to disappoint those who were signed up and hoped to travel with us in 2021. Everyone has been so understanding, and I'm very grateful for all the kind words of support and reassurance. We will get through this and come back strong in 2022! Please keep our Gray Whale friends in your thoughts as they journey south to their winter home in the Baja lagoons. They have also had a rough year…fingers crossed for many healthy calves to be born!
I will begin booking for 2022 this spring! Wishing everyone good health as we head into the holiday season, and hopefully a much brighter new year!
Sincerely,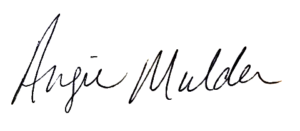 Angie Mulder
Are you ready for the experience of a lifetime?
Join us on an amazing adventure to Laguna San Ignacio where you will get to witness the magestic gray whales, breathtaking scenery and more!
Book Your Trip