Baja Discovery, a leader in ecotourism since 1991, provides comfortable, easy-going, and educational tours. Our groups are small and led by naturalist guides who understand and respect the ecosystems of the Baja peninsula. They will ensure you get the most from your experiences as you travel through the Baja peninsula. All of us at Baja Discovery have a personal commitment to providing you with the finest service.
Let us introduce you to the very best Baja has to offer from the desert's vast cactus forests to the abundant wildlife in the Sea of Cortez. Explore old missions, islands, bays, beaches… meet Baja's gracious people… photograph the Sonoran Deserts unique cacti and wildflowers. Make friends with 40-ton gentle giants, the gray whales, at our whale watching camp at San Ignacio Lagoon in Baja California Sur. Photograph birds in the nearby mangroves. Savor your own sunrise… on your own beach… with nobody around for miles.
Gray Whale Watching
See the friendly gray whales up close in their winter mating and calving grounds! You will get to enjoy the whale's mysterious spy-hops and majestic breaches from shore, and venture out among them with our naturalist guides in the comfort of sturdy 22-foot Mexican fishing pangas, piloted by our experienced local boatmen.
Natural History Tours & Treks
While in San Ignacio we also embark on several natural history adventures that include: riding mule-back to visit mysterious cave paintings in the Grand Mural region of the Sierra de San Francisco; hiking Baja California's beautiful deserts, beaches and mountains; and exploring pristine islands, and observing whales, dolphins, whale sharks and sea lions in the legendary Sea of Cortez. We are pleased to also provide special interest trips with a focus on birding and botany led by professional biologists and botanists. Join us for an experience you'll never forget.
Meet the Baja Discovery Team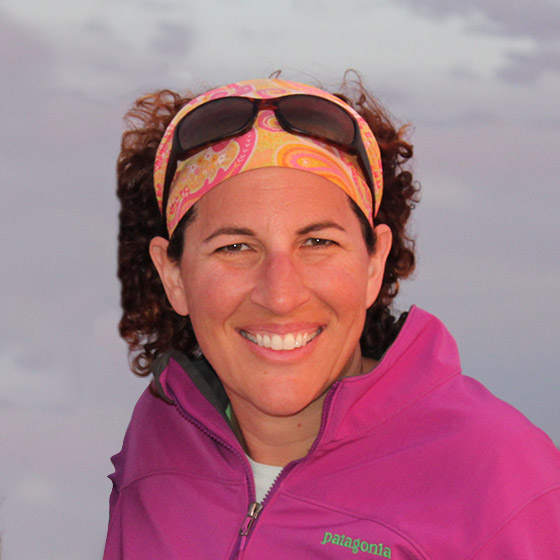 Angie Mulder
Owner / Operator
Angie grew up in South Bend, Indiana and always loved animals, with horses and whales emerging as the favorites! She graduated from Indiana University with a Speech Pathology degree, but decided to move out west to San Diego in 1996, for a change of scenery and to help her Aunt Karen with Baja Discovery. Little did she know that almost 25 years later, she would be running the business solo. After Karen's passing in August of 2012, and having worked with her aunt for 16 years, there was never a doubt that she would "carry on", as Karen would always say. It is Angie's great joy and privilege to continue to bring people to Baja, and provide these unique and special adventures.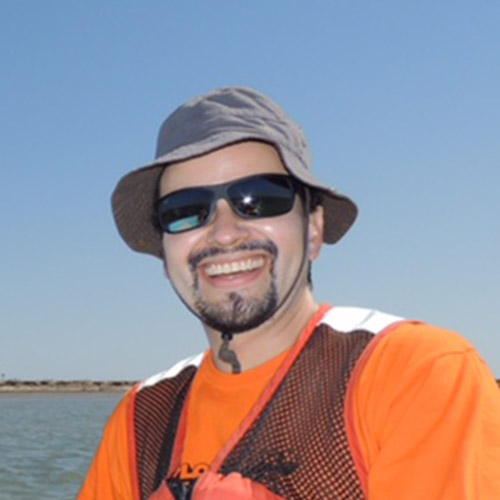 Amilcar Hernandez
Naturalist / Guide
Amilcar was born in Mexico City, but is currently living in Guadalajara, Jalisco. He fell in love with Baja California Peninsula, whales and San Ignacio Lagoon in winter of 2008, when he went as a tourist. He got involved with gray whale watching in 2009, and now every season he goes back, working as a guide, where he feels like he is at home. Amilcar is a Pharmaceutical Chemist but has always been a passionate nature lover, loves outdoor activities, guiding and sharing his knowledge about whales, the Lagoon and its people.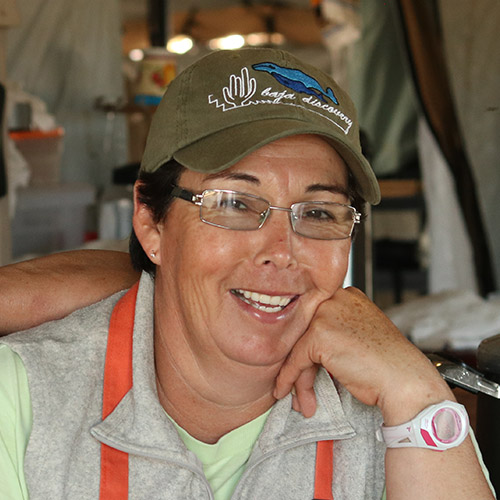 Socorro Murillo
Kitchen Staff
Socorro Murillo, originally from Laguna San Ignacio,, has 4 children and has been working for BD as Head Cook for 18 years. She has been fishing since childhood. Her husband is Luis, and they both fish and have lived all their lives in La Laguna, married for 32 years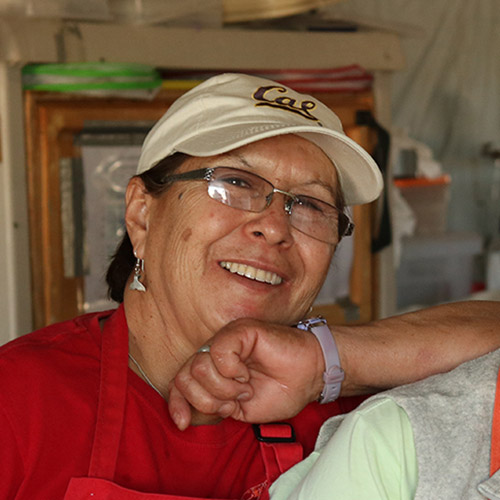 Pilar Peralta
Kitchen Staff
Pilar Peralta, from San Ignacio, has been working as a cook at the BD whale camp for 15 years. Pilar has 2 children and is a grandma. Her husband, Chavalo, is a fisherman and boat driver during the whale season, and they have been happily married for 40 years.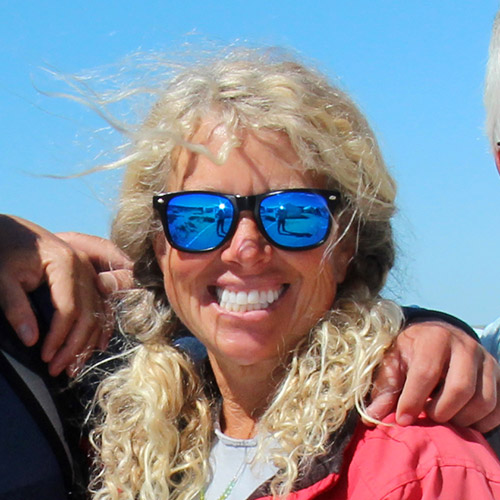 Laurie Van Stee
Naturalist / Guide
Laurie joined Baja Discovery 7 years ago, and fit right into our little family from the start! She holds a degree from Cal Poly in Ecology and Systematic Biology, and has her Masters of Science in Environmental Education from Lesley University in Cambridge, MA. Laurie has many years of extensive environmental fieldwork experience and is an avid birder. She lives in Ventura, CA, and when not working with Baja Discovery during the gray whale season, she is a Mate/Naturalist Educator with Island Packers, and loves educating guests about The Channel Islands. In her free time she enjoys both mountain and road biking. She is also a dog lover, and is mom to a few fur babies!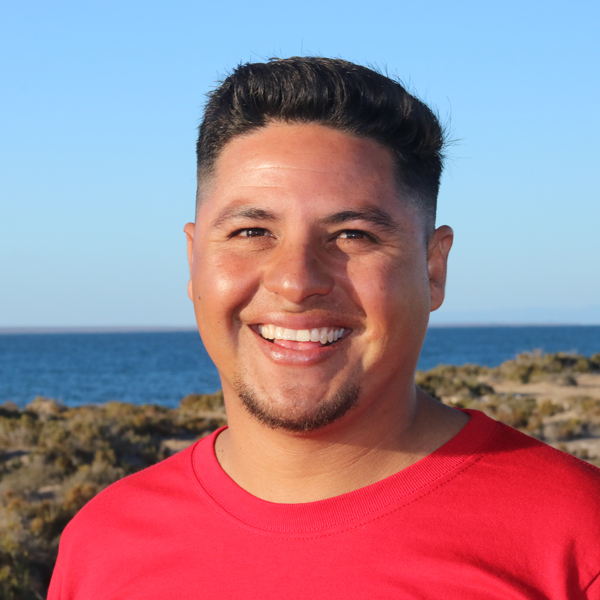 Peto Lerm
Naturalist / Guide
Peto was born and raised at San Ignacio Lagoon and grew up fishing with his father, a local fisherman. When we met him in 2019, he had very minimal English, but an incredible passion for the whales and natural history of the lagoon. Peto joined our staff last season and he now gives presentations to the guests in English! His enthusiasm and energy are endless! Peto lives north of San Ignacio, in the town of Guerrero Negro, with his wife and 3.5 years old daughter. Also an avid cyclist/mountain biker, Peto owns and operates Victoria's Bike in Guerrero Negro.
---
Meet our Founder, Karen Ivey
Baja Ecotourism Pioneer, 1942-2012
The Baja Discovery family and friends mourn the loss and celebrate the life of Karen Ann Ivey, who passed away in Chula Vista, California on August 23, 2012.
Karen was born in La Porte, Indiana on Nov. 17, 1942. She graduated from Northwestern University with a degree in Sociology, and began a long, successful career in social work on Chicago's West Side. Karen was very instrumental in the Head Start program and became a champion of those less fortunate and worked diligently to help improve their lives.
Marriage brought her to San Diego in 1984. She was introduced to the Baja peninsula by her new husband and fell in love with that ocean-lively desert, its animals, plants and people. Together they operated a tour company for 5 years. While their union didn't last, Karen continued on and founded Baja Discovery in 1991. In her determination to share the unique beauty of Baja with others, she introduced thousands to this desert paradise through her natural history tours. Over the years Karen established an amazing network of friends and allies in those sparsely-populated villages, proving that fluid bilingual skills aren't mandatory for good communication across cultures.
Whether it was observing gray whales from the waters edge in San Ignacio, trekking through the desert in pursuit of botanical oddities, or admiring the iridescence of the vermilion flycatcher, Karen was in her element with nature. In addition to her very successful whale-watching trips, Karen also conducted birding and botany trips with several museums in the U.S. and Canada; a Sea of Cortez program, cave painting and sea turtle trips.
So many wonderful memories have been woven into the lives of those who met Karen and grew to love her. She was dedicated to giving those who came on her trips, the very best experience possible. She would talk to people at length, not only about their upcoming trip, but also about their lives. She was affectionately known as "the mother hen," keeping people under her "wing" as they made their way through Baja in planes, vehicles and boats. She paid meticulous attention to her guests, many of who would return year after year to go see the whales…and Karen…a generous and caring soul, and despite her many fears and worries, a brave, daring and valorous woman!
Karen lived in Chula Vista where she cared for a large population of feral cats over the years. Animals who made their way to Karen's doorstep were graciously accepted into her home. She also rescued a Baja dog "Coya," short for "coyote," a sickly stray pup that literally walked into, curled up and fell asleep in Karen's big purse while in San Ignacio. Coya enjoyed a pampered life with her for 12 wonderful years.
Besides a multitude of friends, Karen leaves behind her sister Susan Lightcap and brother-in-law Bill, nephew Brad Lightcap and niece Angie Mulder. Angie, having worked with Karen for 17 years, took the reins of Baja Discovery and continues Karen's legacy.
Remembrances in celebration of Karen Ivey can be directed to the David Sheldrick Wildlife Trust and The Humane Society of the United States.
Karen loved this quote attributed to Chief Seattle and lived her life accordingly:
"All things are connected.
Whatever befalls the earth
Befalls the sons of the earth.
Man did not weave the web of life,
He is merely a strand in it.
Whatever he does to the web,
He does to himself."